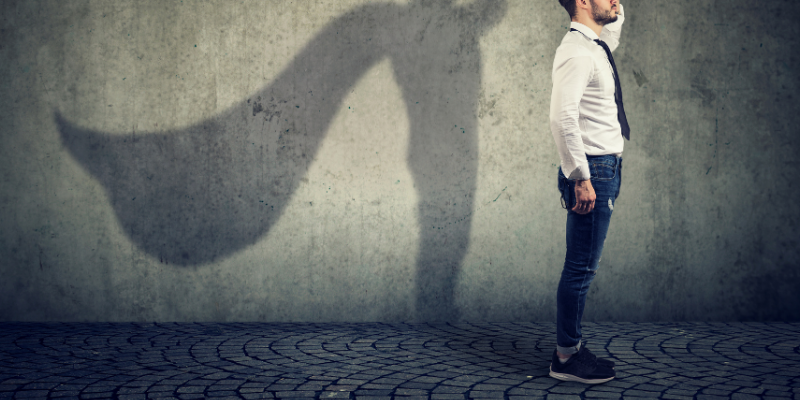 The Italian business register as a model for Balkans? No, as a superhero!
Overview
The Italian Business Register is for Businesses what superheroes are for common people.
REPRESENTS THE STATE AND FIGHTS FOR THE TRUTH
Like a Superhero that represents the State and fight for the truth, the Italian Business Register is a public register, taken by a Public Body, that guarantees data's truthfulness and settling law certainty to business environment. The Italian law on Business Register (Law n° 580 dated December 29,1993) indeed affirms that:
The Law establishes an Italian Business Register Office at each Chamber of Commerce;

Each Chamber of Commerce is a Public Body, most of the times with a provincial jurisdiction;

Each Register is managed by the local Chamber of Commerce, under the supervision of a Judge, the Register Judge;

Each Register is governed by a Curator who ensures the correct, quick and lawful management of data.
PROTECT S THE LAW
Just like a Superheroes that works to protect the law, fighting economic crime, the Business Register releases a photograph of every company situation. In this way it is possible to obtain the main information regarding business partners or suppliers, thus escaping from swindles.
The Italian Business Register provides:
Information relating to companies (name, statute, management, headquarters, legal position, etc.)

Subsequent events that have occurred after registration (for example changes to the statute and to company officers, changes in the registered address, liquidation, insolvency proceedings, incorporation, amendments, cessation of trading, etc.)


 
OPERATES JUST IN TIME
Moreover, like Superheroes that operate just in time, the Business Register guarantees extreme timeliness in data updating and accessibility, managing a huge amount of information.
Some examples are the registered (and managed) target groups like:
individual businessmen, companies, small companies, farmers, artisans;

Consortia, cooperatives, partnership; professional partnership of lawyers, European Economic Interest Groups;

innovative start-ups; certified incubators, social enterprises.
USES EFFECTIVE EQUIPMENTS
As Superheroes that use effective equipment and technologies, the Business Register is conceived (by law) and organized as fully computerized system (through its ICT operational arm: "Infocamere").
COOPERATES WITH OTHER HEROES
Just like Superheroes cooperate with other heroes (for coordination, same cause to fight for or for same methodology), the Italian Business Register is based on provincial jurisdiction (NUTS 3 Level) but all the Italian Chambers of Commerce share their data in a unique national business database.
MANAGES IMPORTANT INFORMATION AND MAKES THEM BECOME POWER
Moreover, like superheroes manage important information and make them become power, the Italian Business Register releases documents and certificates that are indispensable for certification and economical information and relationships. Company reports.
Are you looking for Italian partners, customers or suppliers? Do you want to expand your business in Italy? Do you want to find out the board members or owners of Italian company?
No problem! The Italian Business Register helps you with official information about Italians companies. Available also in English.
They contain official information guaranteed by law, such as a legal profile of the company (headquarter, registration and founding dates, name of the company, legal representative and other officials), description of economic activity (based on NACE code), company assets, quality certifications, number of employees. In brief, like Superheroes enjoy a high reputation among the people, the Italian Business Register, being an institutional source guaranteed by law, has a good reputation, a clear, unique and high standing brand value. Its Keywords are #law and #trust.
"Trust takes years to build, seconds to break and forever to repair"