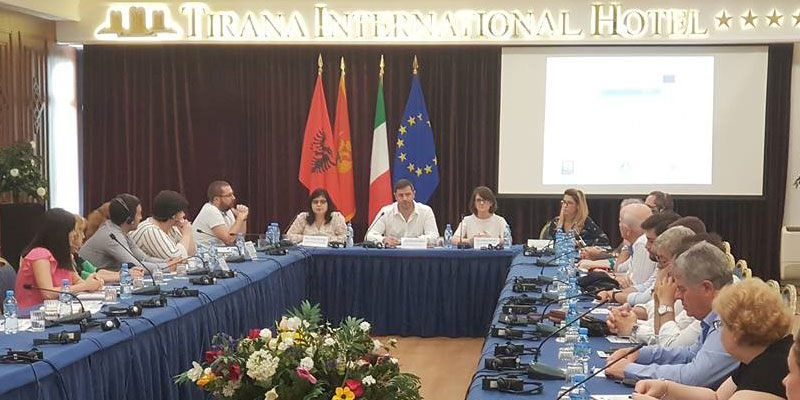 BRE, kick off meeting in Tirana
Overview
To simplify the cooperation between enterprises in the Programme area, by supporting Albania and Montenegro in the adoption of EU standards and electronic company registers, is the main goal of the project BRE Business Registration Empowerment,  cofunded under the Italy-Albania-Montenegro Programme.

The kick off meeting was held on 21 to 22 June in Tirana. The BRE project addresses the key common challenges of coordination between European Business Registers as a key factor for a common business environment, producing administrative harmonization, transparency, legal certainty and competition.

Lead Partner: Chamber of Commerce and Industry, Tirana (AL). Project partners: Ministry of Finance and Economy (AL); Chamber of Commerce, Industry, Artisanship and Agriculture of Bari (IT); Chamber of Economy of Montenegro (ME); Innovation and entrepreneurship center Tehnopolis (ME).