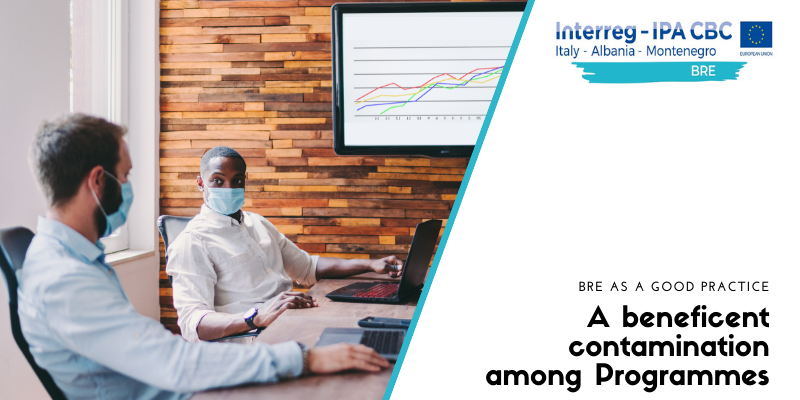 A beneficent contamination among Programmes: BRE as a good practice
Overview
On 17th December 2020 BRE became one of the main characters of the webinar "CONNECTIVITY AND COVID-19: THE CRISIS AS A FACTOR OF DIGITAL TRANSFORMATION AND INNOVATIVE ACCELERATOR".
This event, organized in collaboration with the Forum of the Adriatic and Ionian Chambers of Commerce, was designed to present and discuss effective local solutions to Covid-19 pandemic in the intersection between connectivity, digital innovation, and novel social policies.
The future of innovation policies in the EUSAIR area features a series of challenges which address development issues related to digitization, blue and green economy, tourism, and wellbeing.
The program includes both EU and EUSAIR policy overview and best practice sessions taught by experienced policy makers, med-tech, social-tech, digital technologies, and impact professionals.
BRE PRESENTATION
BRE_Cosmo%20Albertini%20Presentation_ADRION.pdf